2019/2020 Lista de donaciones: utiles escolar --School Supply Donation List
Find out how to make an optional donation of school supplies.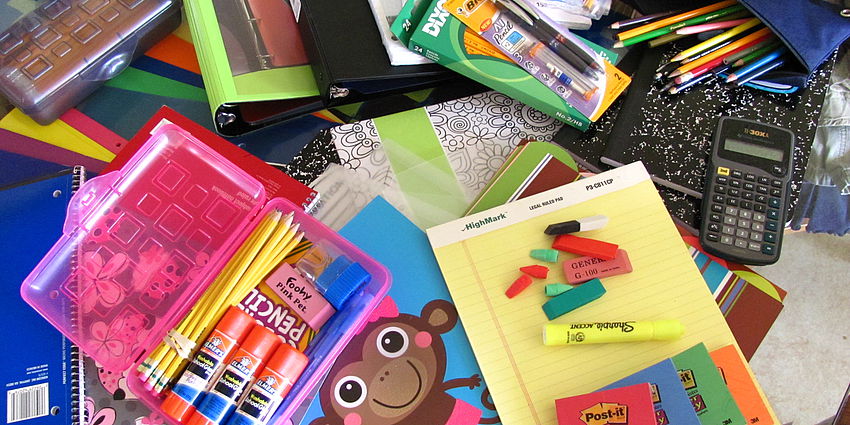 ¡Bienvenidos a Sherman Oaks! Aquí está la lista de utiles que pueden usar para hacer sus comprars durante el verano, los materiales no son requeridos es una donacion. Por favor no marquen los artículos con nombre, que beneficiarán a la clase entera. Agradecemos su generosidad y apoyo. Busque la lista dependiendo en el grado del estudiante.
¡Muchas gracias por sus donaciones! 
Welcome to Sherman Oaks! Here your supply list to purchase during the summer. The supplies are not required; they are considered a donation only. Please do not label them as they will benefit the entire class. We really appreciate your donations. Look for the list based on your student's grade level.
Thank you so much for your donations!