Going Beyond the Expected for Students
Exemplary service to students and families earns volunteers and employees regional awards.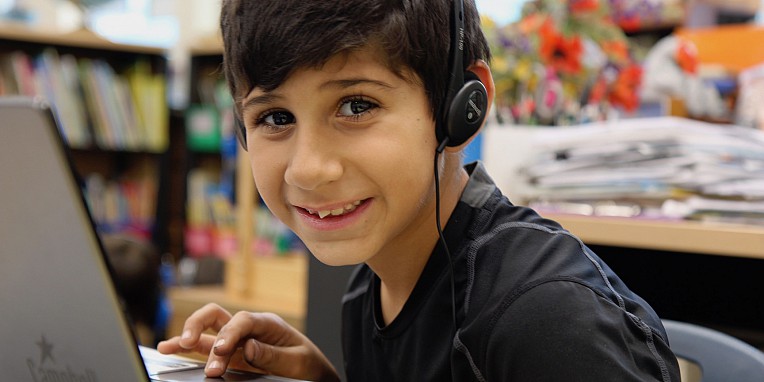 From our preschools to our middle schools, in classrooms and campus-wide, many dedicated people give their all to ensure a quality school experience for Campbell Union School District's students.  That dedication has earned some of these impressive people district and regional distinctions.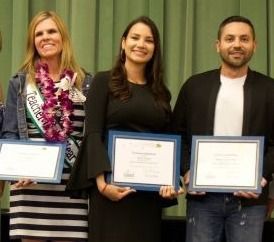 District-level award winners are Teacher of the Year Amy Vanderbosch of Rolling Hills Middle School (left), Volunteer of the Year Gledy Gomez of Monroe Middle (center), and District Classified Employee of the Year Sergio Flores of the Student Information Department (right).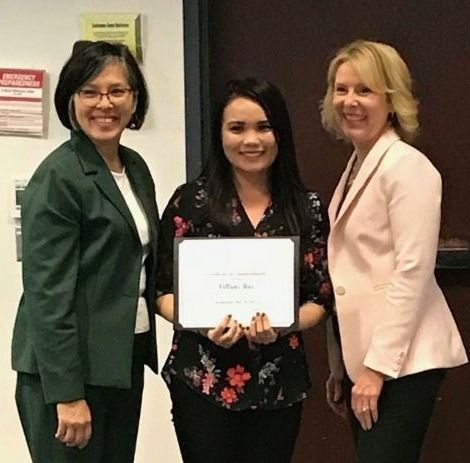 Tiffany Bui (center), who works at Sherman Oaks preschool, also is a District Classified Employee of the Year, and she was chosen to represent Santa Clara county in the state-level program.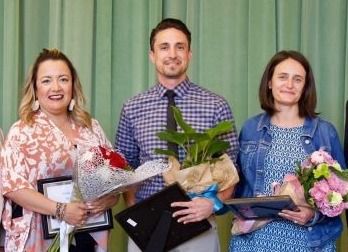 Student Services Director Rosanna Palomo, Dean of Students Pablo Vramontes, and ELD Coordinator Denise Kilpatrick each earned Administrator of the Year awards from the Association of California School Administrators.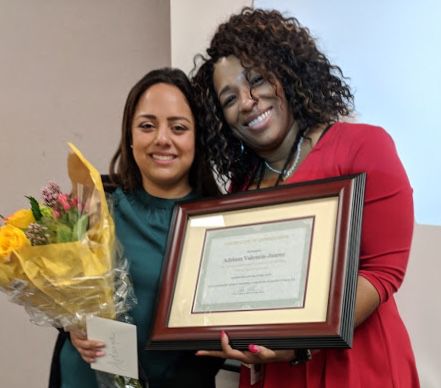 Department Secretary Adriana Valencia-Juarez (right) stands with Special Education Director Chiara Perry. Valencia-Juarez earned a commendation from the Special Education Local Plan Area (SELPA) Region III for exemplary service to families and colleagues.