Students celebrate Black History Month and Positive Behavior
Sherman Oak's recent PBIS assembly included a performance that displayed the many African American contributions to music.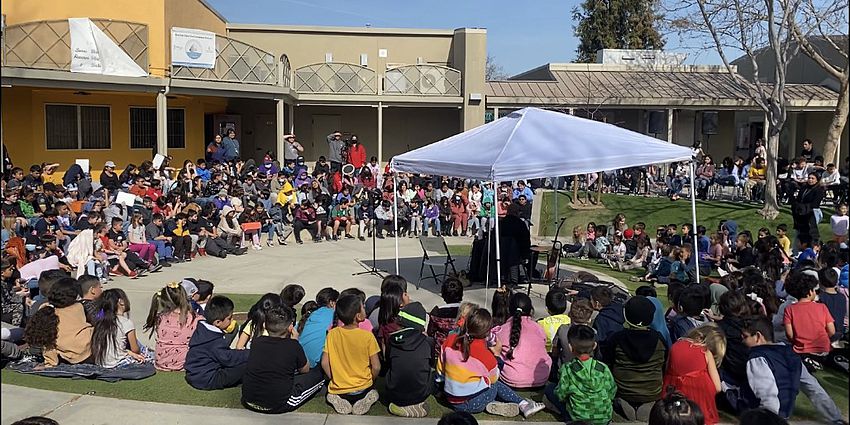 African Americans have been responsible for the creation of many music genres. During an end-of-the-month assembly students learned about the creation of steel drums and also the many music genres that have been created by African Americans that have contributed to the music that we hear today. This assembly was a great representation of the collaboration between parents and staff as well as the school's values of multiculturalism.