World Cup Summons Students
Sherman Oaks' recent World Cup viewings at lunchtime results in students connecting across grade levels.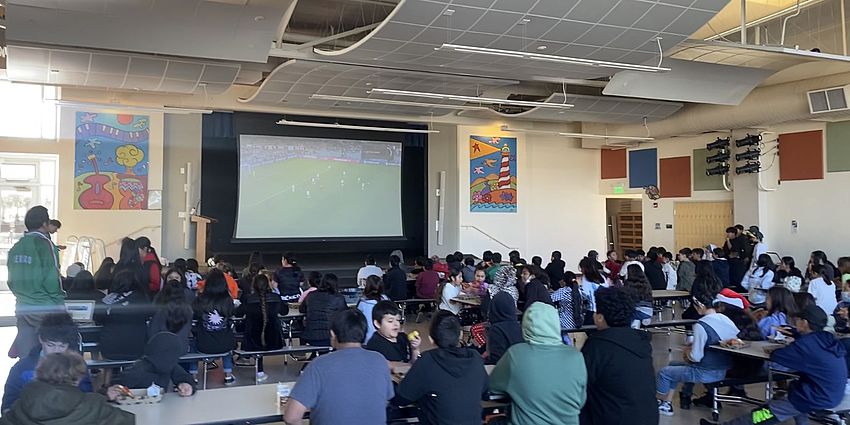 Sports can bring people together and the World Cup soccer games have been no exception to this at Sherman Oaks. An array of students from TK to 8th grade have been excited about, and attentively following, the World Cup hosted in Qatar this year. During lunch time, World Cup games are aired and available for all students to watch in the multi-use building. It has been great to see students of all grade levels excited and voluntarily coming together for a common interest.