Students Solving Real-World Problems
Final installment about the Innovation Grant-funded projects in our schools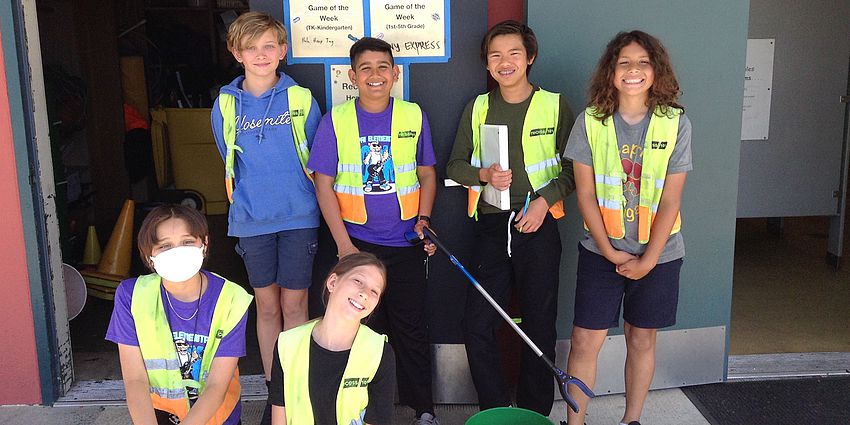 "The Innovation Grant program encourages students to take ownership of their education and school experience," said District Superintendent Shelly Viramontez.
Through the grant program, 10 student teams are using the design-thinking process to generate, test and implement ideas for two areas identified in our student survey data as needs: campus cleanliness and building a sense of belonging at their schools. 
"When we provide students with real-world challenges, they see the connections to what they learn in school and recognize they have the ability to make a difference in their everyday lives," Viramontez added. 
Here are stories of progress at two schools.
Capri School: Using the idea of prevention, not punishment, the Capri Innovation Team set about promoting positive behavior focused on three challenges: campus cleanliness, maintaining play equipment, and reducing conflicts at recess..  
"Our student leadership team has taken the initiative to build community across grade levels through PE Buddies, Recess Buddies, Leadership Club, Design Challenges, and Teacher Green Team (campus clean-up)," said Gloria McGriff. "The students create, collaborate, communicate, and are empathetic."
The Green Team is a group of students who choose to check out buckets, gloves and "garbage grabbers" to collect litter. "Before, the Green Team was being used for consequences instead of a fun activity to do," said student Saveh. "We changed it so students and classes that participate earn rewards like a popsicle party, or extra STEAM Lab time."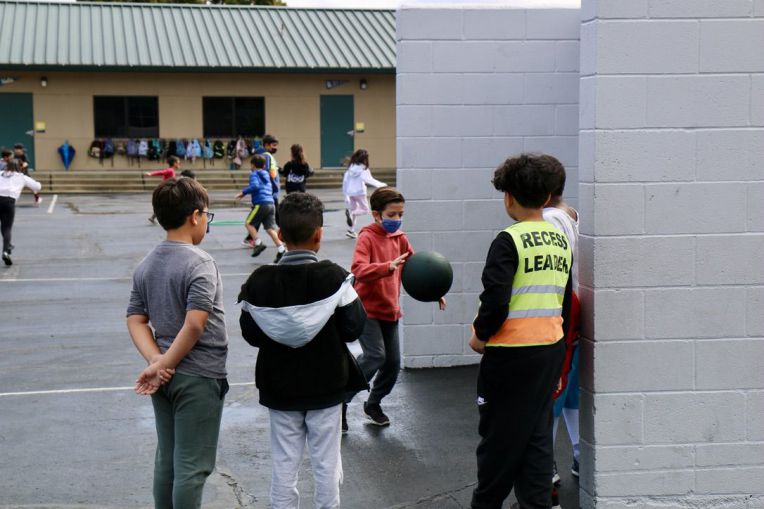 The PE Leaders are trained 4th and 5th grade students who join the students in grades K-2 at recess to lead games, resolve conflicts, and reinforce positive behavior among the younger students. The Innovation Grant helped to pay for training student leaders in conflict resolution with Positive Behavior Interventions and Supports (PBIS), and in the use and care of STEAM Lab and playground equipment.
The students and staff are noticing the difference. The office is seeing fewer students being sent there for making poor choices, and students are more aware of how individual behaviors, like not playing fair or not returning equipment, impact others at the school. 
Monroe Middle School: "The challenge was to try to find a way to communicate with people who don't speak English so they can learn better and feel welcome," said Gabriel, one of Monroe's Innovation Team members. The team's solution: Newcomer Ambassadors. 
Schools across the U.S. have experienced increasing numbers of students arriving from other countries, such as Ukraine and Afghanistan, who have little or no English skills. The Ambassadors help the new students access translation applications on a school iPad.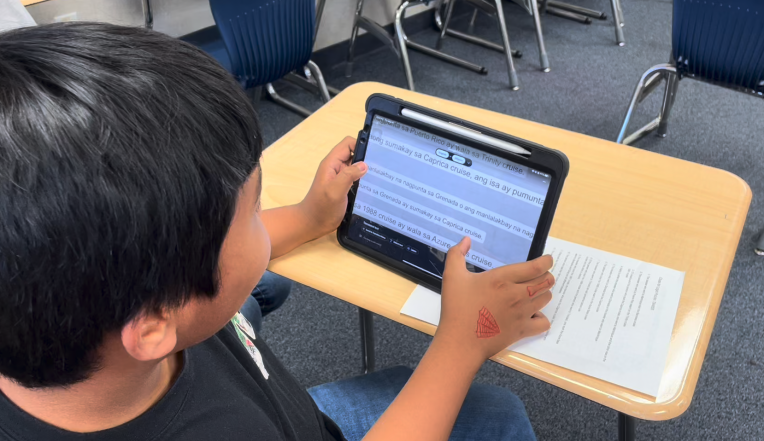 "It helps our students continue to be successful in school, by accessing content-specific material in their home language," said Teacher Cheryl Lee. The project does more than assist students with their studies. It also builds a sense of belonging as communication between all peers increases. "It also helps students know that they can help themselves," said student Mobasher.
We will know that this project is successful by analyzing student work production and engagement along with student surveys & interviews.